The temple of Apollo at Delphi might have very well been
one of the most impressive and most holy sites of the ancient world.
Built sometime during the early days of Classical Greece, but having religious significance as the "navel of Gaia" long before, the importance of the temple to the people of ancient Greece was immeasurable.
But you certainly wouldn't know that from visiting it today. The archeological site is nestled beside a cliffside road in the Greek countryside. Overlooking a beautiful vista of the valley below, the site is rather barren. Don't get me wrong, it's awe inspiring; that is if you can imagine it at its peak, back when the oracle dished out prophecies to philosophers, statesmen, and conquers.
Still, even though Delphi is now only a fraction of what it once was, that doesn't mean that there isn't wisdom to be found. After all, we are all about ancient wisdom, you might have noticed.
The Delphic maxims are often compared to the ten commandments. I suppose that makes sense. Think about it. They both, supposedly, came from a god, they are moral absolutes that are meant to lead a person toward virtue, and they both were found on a mountaintop.
Okay, that last one might have been a bit of a stretch, but you see what I was getting at.
The one major difference is that while there are only ten of the holy commandments, the Delphic maxims are tipping the scales close to 140.
Well… I suppose the oracle was a bit of an overachiever.
And so while I was touring the site at Delphi, it were these little life lessons, which were conveniently listed in my guidebook, that I was reflecting upon. And after much consideration, I have come up with a few of my favorites that I thought would be worth sharing.
10. PERCEIVE WHAT YOU HAVE HEARD
Perhaps because I am reminded of the old quote from Epictetus…

"We were given two ears and one mouth so that we might listen twice as much as we speak."
This maxim made its way into my head and has been rattling around ever since. Anybody can hear, it takes a true lover of wisdom to listen.


Again, I am reminded almost immediately of a philosophy quote, this time from the grand old master, Aristotle.
The philosopher tells us that friendship should be loved by all people. In fact, it is essential; for nobody would choose to live a friendless existence on the condition of having all other wonderful things.
8. BE HAPPY WITH WHAT YOU HAVE
This time I am reminded of the hellenistic philosopher, Epicurus.
Known as the man who told us that we ought not to fear death, Epicurus preached a life devoted to avoiding pain and misery. We can accomplish this, in part, by not wanting that which is unnecessary. In short, we should not spoil what we have by wanting that which we have not.
7. DO NOT TIRE OF LEARNING
Aristotle again, this time from the pages of The Nicomachean Ethics, Book X. What type of virtue is the best? Well, it is wisdom, so says Aristotle.
While other virtues such as justice and generosity require external goods, such as people to receive your just acts and generosity, learning is entirely self-sufficient. We may do it for all of our lives and never grow tire of learning more.
You may have guessed that Plato immediately comes to mind.
The student of Socrates tells us that the best way to live our lives is by understanding and accepting the world of the forms, and by pursuing the form of the Good, the culmination of all goodness.
5. AS A YOUTH, BE SELF-DISCIPLINED
4. AS OF MIDDLE AGE- JUST
3. AS AN OLD MAN- SENSIBLE
2. ON REACHING THE END- WITHOUT SORROW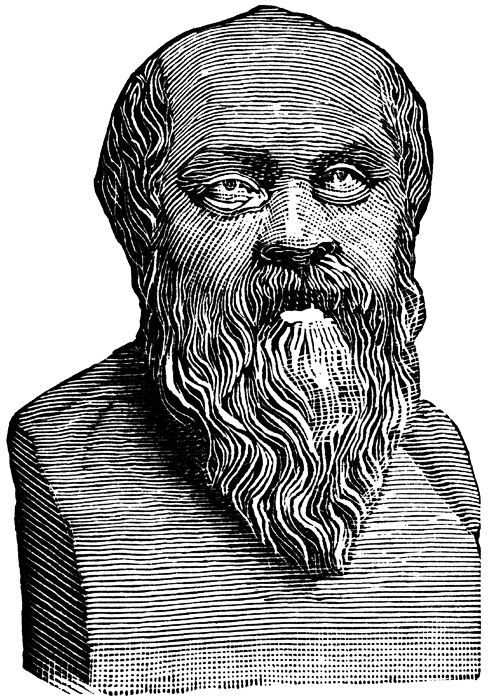 A rather concise series of instructions for life, these maxims were believed to have been inscribed in descending order. And, while remaining brief, give no exceptions to the understanding of a life well lived.
And from these four we see the continued emphasis on an attainment of virtue as a way of achieving happiness. This was, almost without exception, the consensus of every philosopher of ancient Greece who tried their hand at ethics.
Perhaps the most famous of the Delphic maxims, this is often considered the motto of philosophy and the battle cry for all those who practice philosophy. It is reminiscent of Socrates' most famous words, as described by Plato:

"The life that is unexamined is not worth living."