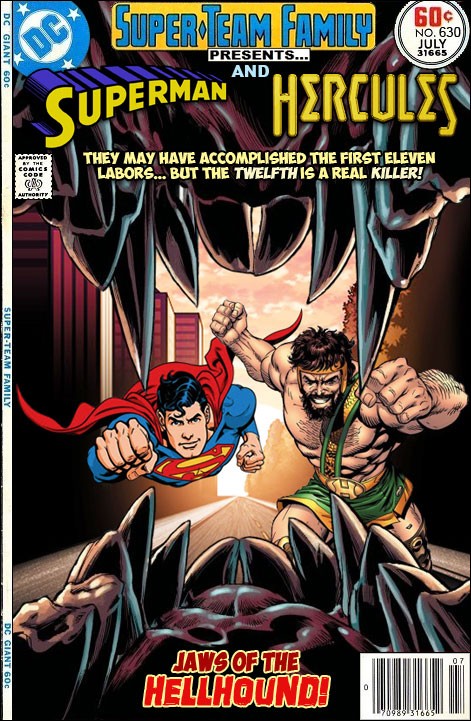 Holding Out For A Hero: Classical Myths to Comic Books
By Spencer Klavan Quick! Name this fictional character: the long-lost son of super-parents in the sky, fostered by an ordinary
Read more.
The Top 5 Dragon Slayers from Greek Mythology
By John Mancini The original sword-wielding dragon slayer of legend was not the knightly Orlando saving Angelica, nor was it
Read more.
Pursuing the Gorgon Medusa
By John Mancini The Gorgon Medusa, with her serpentine hair, lolling tongue and deadly gaze, is one of the most
Read more.
In Search of Asherah: The Lost Hebrew Goddess
By Mary E. Naples, M.A. Did God have a wife? Was a female deity revered alongside the monotheistic Hebrew god,
Read more.
Top Ten: Most Terrifying Monsters Of Greek Mythology
10. The Sphinx Known from: The Legend Of Oedipus Confronted by: Oedipus The first creature on our list is the
Read more.
Ajax The Lesser
The first mistake many make when discussing the hero Ajax and his role in the Trojan war, is that they
Read more.
Jason and the Quest for the Golden Fleece: The Colchis Days
We've been writing for a while about one of the most famous myths of Ancient Greece, Jason and the Quest
Read more.
The War For The Universe and the Rise of the Olympians
In order to properly understand the setting of this myth and to become familiar the birth of the Olympians ,
Read more.
Hesiod's Theogony: The Creation Of The World
The telling of the creation of existence and the rise of the gods is a tale that has survived through
Read more.
Prometheus The Creation of Man and a History of Enlightenment
The story of Prometheus, Epimetheus and Pandora is a popular myth of ancient Greece. It has been told and retold
Read more.