By Van Bryan
I originally thought of this article idea some time ago. I remember standing in the basement of Strands bookstore and pulling a book off the shelf at random in the history/ philosophy section. It was an introduction to Socratic thought and the life of Socrates.
Sounds good to me.
I remember that in the Foreword the author had,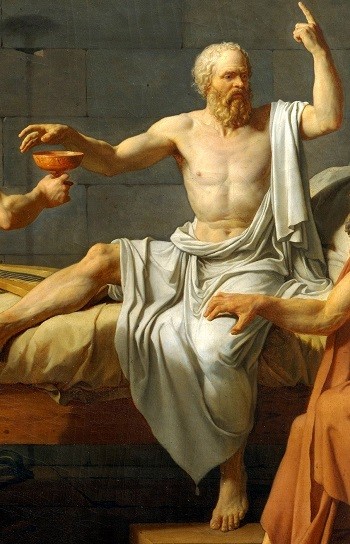 Was Socrates a Prophet?
somewhat capriciously I thought, referred to Socrates as "the Christ of Greece." The author didn't bother to add any real clarification to this statement and I was rather taken aback by the absence of any substantiating evidence. It was as if I was just supposed to accept that statement in the same way I might accept the statement "Dublin is the capital of Ireland." In other words, I got the impression that the author believed such a statement to be demonstrable, unimpeachable; and here I was, some senseless boob who just hadn't gotten the memo.
But you can't just compare Socrates to Christ and then expect everybody to move on from there! At the very least give me a few paragraphs to go off of so I can write a decent article.
The author did not, unfortunately, bring up the topic again, so far as I could tell. And I never bought that book so I don't have the luxury of a second look.
I know that this might turn out to be a rather controversial column. Still, this is a newsletter dedicated to all you classical lovers, and budding classical lovers, so I figure that question is as good as any to discuss in a weekend newsletter. Was Socrates, after all, a prophet?
The word "prophet" comes from the ancient Greek word "profétés" (προφήτης), which is a derivative of pró (before) and phēmí (I tell). In the context of ancient Greece, a prophet would have been someone who, among other things, interpreted the words of the oracles, the holy priestesses who were said to commune with the gods and speak on their behalf.
If this were our sole understanding of a prophet, then there certainly is evidence that Socrates was indeed one. In Plato's Apology, Socrates recounts how the Oracle of Delphi declared him the wisest man in all of Greece. Hoping to make sense of such a claim, Socrates embarks on a quest to find others who are wiser than he.
The Oracle of Delphi, by
John Collier
What follows is Socrates retelling how he had met with various artists, poets and politicians who, while appearing to be wise, knew very little. Moreover, these people did not even know how much they did not know, instead associating their false beliefs with absolute knowledge.
From this, Socrates draws the conclusion that true knowledge is recognition of ignorance. Socrates, like the artists and poets, does not know anything truly and definitively. However, unlike the artists and poets, Socrates recognizes this and is better for it. We see now that Socrates is truly wise because he does not believe he is wise.
While slightly paradoxical, this idea has been championed through the centuries among philosophers. By coming to such a conclusion, Socrates interpreted the words of the oracle and is, at least according to the ancient Greek meaning, a prophet.
However, this is not what we truly mean when we ask if Socrates is a prophet. Instead, our understanding of a "prophet" is probably closer in line with the ancient Hebrew word "navi" (נָבִיא) which traditionally translates to mean a teacher or mentor who is divinely inspired and labors amongst his people to bring them a better understanding of morality, virtue, or to instill in them some divine truth that was otherwise unknown.
And even here, there is some evidence to suggest that Socrates might fit this description.
"Virtue is knowledge", is Socrates' great maxim. He who comes to understand the knowledge that underlies his actions will be better for it. By understanding truly the ideas of "Justice", "Wisdom", "Virtue", and so on, we will be better suited to live according to these axioms and improve ourselves and our souls.
Socrates may very well have been a teacher of righteousness to the Athenians, and we can see that he went about his mission with a burning zeal that could not be quenched even by the prospect of death.
Moreover, Socrates may also have been divinely inspired. Within Plato's Apology, Socrates claims that a heavenly voice speaks to him from time to time and guides him away from wickedness and towards righteousness and philosophical study. This voice, which is commonly known as a "daemon", is the reason Socrates began his philosophical career in the first place. The voice prompted him away from politics and public life and towards a life of contemplation and dialectic.
"This sign I have had ever since I was a child. The sign is a voice which comes to me and always forbids me to do something which I am planning to do, but never commands me to do anything."-Socrates (Plato's Apology)
At this point, it is probably important that we recognize that the story of Socrates is a type of fiction. That isn't to say, however, that it is untrue. The tale of a simple craftsman with a keen mind and an aversion to nonsense who goes about challenging the prevailing paradigm of knowledge and truth, and who is ultimately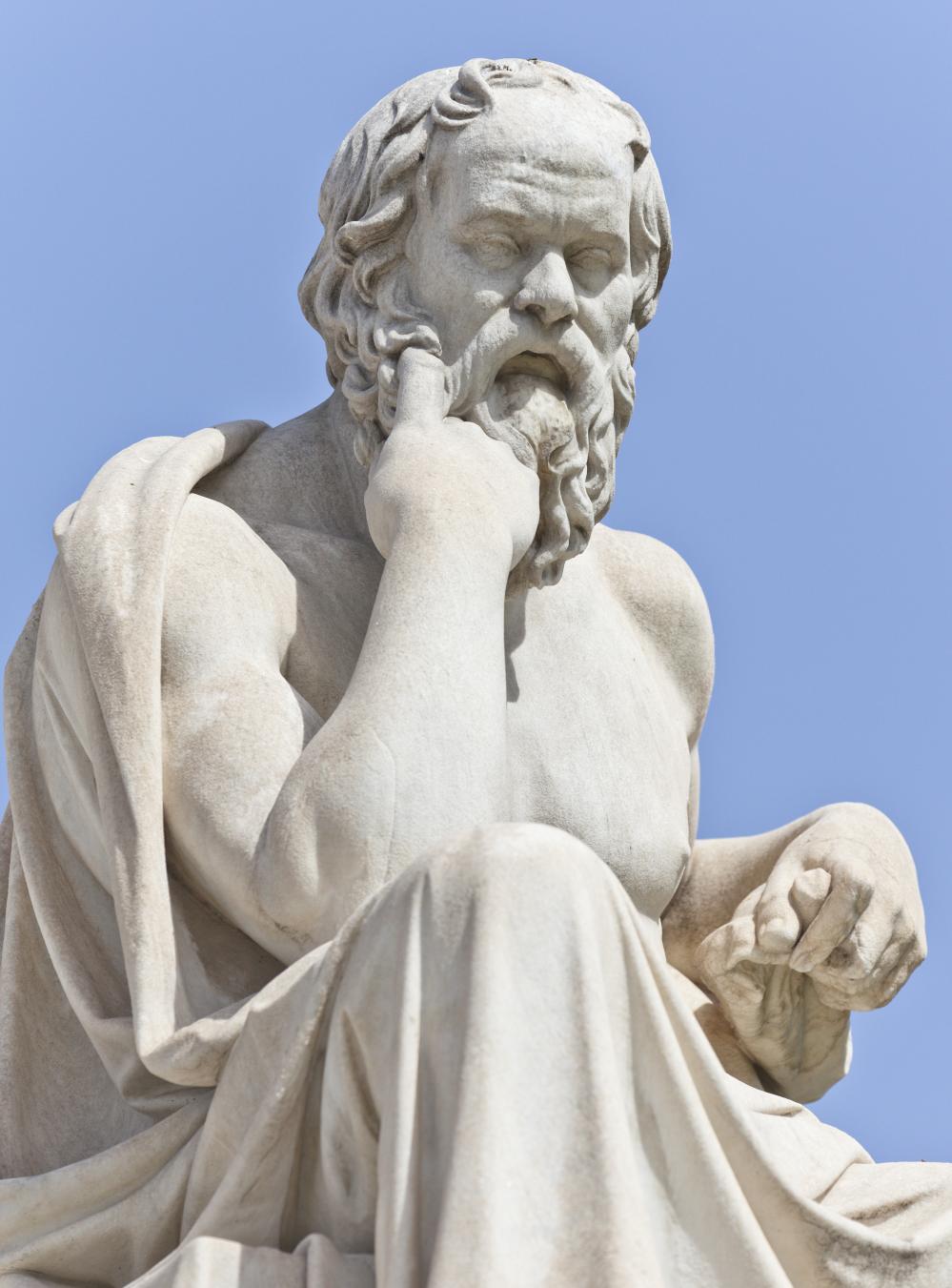 executed for his troublesome nature is all too familiar for us. It's the same story that has been told time and time again in undergraduate philosophy classes and found in the pages of every meaningful piece of philosophical literature since about the fourth century BC.
However, because we become acquainted with Socrates through the works of his students, specifically Plato, there is no way of knowing how much of Socrates the man lines up with Socrates the icon. Within each of Plato's philosophical dialogues, the superior argument invariably ends up in the mouth of Socrates, while the other philosophical combatants, who are thought to represent the prevailing ideas of 5th century Athens, appear shortsighted and flawed to a modern reader.
As a result of this, we tend to scoff at the Athenians who persecuted Socrates. How foolish those ancients must have been to execute such a fine and noble teacher like Socrates! His death takes on a feel of martyrdom and therefore the idea that he might have been a prophet gains credence.
However, what we often do not realize is that Socrates was, in many ways, attempting to undo the mortar of the classical Greek world and topple a cultural paradigm that had, up until this point, created one of the greatest societies the world had ever seen. It is possible then that he was not a prophet at all, but a bona fide threat to the Greek way of life.
What do I mean by this? Tune in next week to continue this discussion and find out for yourself.