About: Alex Barrientos
Alex has a BA in both philosophy and history, and is currently working towards a PhD in philosophy at the University of Utah. Though he mainly focuses on the Early Modern period of philosophy (16th-18th century), he is fascinated by the wisdom of the classics. His favorite question of all is, "What does it mean to live a good life?" It is one that he thinks the philosophers and poets of the classical world provided the most interesting and timeless answers to. But, when he's not contemplating the depths of the human condition, he enjoys playing video games, watching Netflix, and raiding used book stores.
Recent Posts by Alex Barrientos
Written by Wendy McElroy, Contributing Writer, Laissez Faire Books In entry-level philosophy class, a professor will often present a scenario that seems to challenge the students' perspective on morality. The argument runs something as follows: "The entire nation of France will drop dead tomorrow unless you kill your neighbor who has only one day to live.
Written by Mariami Shanshashvili, Contributing Writer, Classical Wisdom Plato's Euthyphro is centered around Socrates' attempts to examine and define the concept of piety. In the course of conversation, he develops a central and somewhat scandalous argument: what is holy is not the same as what the gods do or approve. In fact, the gods 'sin'
Written by Katherine Kennedy, Contributing Writer, Classical Wisdom In the immortal words from the musical Grease, 'I got chills, they're multiplying, and I'm losing control…' and if you've ever experienced that sensation, then you've met the god of terror. That skittering chill, which runs the length of your spine, and the gut-wrenching sense of dread
Written by Alex Barrientos, Senior Editor, Classical Wisdom In his book How to Stop Worrying and Start Living, Dale Carnegie recommends 11 rules to follow in order to lessen our financial worries. Most of the rules are purely financial: Rule No. 3: Learn how to spend wisely. Rule No. 4: Don't increase your headaches with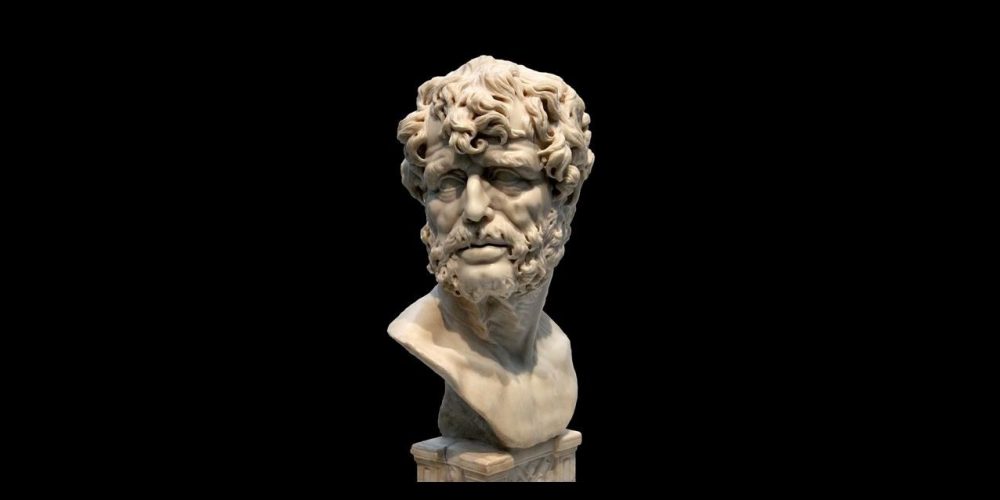 Written by Aaron Smith, Instructor and Fellow, Ayn Rand Institute [The Ayn Rand Institute has granted permission to Classical Wisdom Weekly to republish this article in its entirety, originally published in New Ideal, but does not necessarily endorse the images accompanying it or other content on this site.] Over the past decade, the ancient Greek
Written on April 3, 2020 at 3:41 am
Categories: Philosophy

Tags: ayn rand, Chrysippus, enchiridion, Epictetus, Marcus Aurelius, Meditations, Seneca, Stoic, Stoic Philosophy, Stoicism, Zeno
Recent Comments by Alex Barrientos