The Bloodless – but perhaps Most Clever – Greek Tragedy Ever Written
By Ben Potter and Anya Leonard Sophocles' Philoctetes, first performed in 409 BC, isn't a typical tragedy, certainly not in
Read more.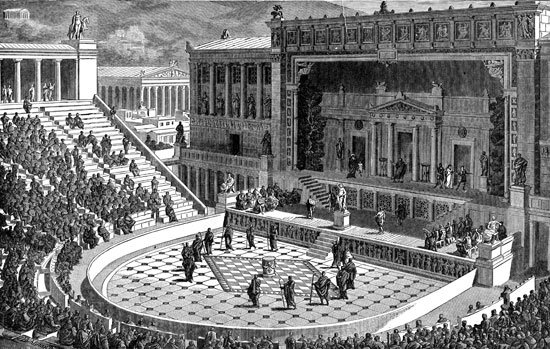 Was Ancient Greek Theater Only for Men?
by Ben Potter A quick search of our homepage will reveal that a copious amount of ink has already been
Read more.
The Battle of Love and Law
By Nicole Saldarriaga There's a reason Euripides is often called the "people's poet." Though his plays were not the
Read more.