The Passion of Christ-ian Poetry
By Ben Potter, Contributing Writer, Classical Wisdom It is difficult to know definitively when the 'Ancient World' came to an
Read more.
Troy: Fall of a City or Fall of Accuracy?
By Jocelyn Hitchcock, Contributing Writer, Classical Wisdom Once upon a time there was an epic 10-year war between austere and
Read more.

The Bible of Ancient Greece
By Ben Potter Much time and care is taken to bring the ancients to life; to imbue modern society with
Read more.
In Nero's Image
By Ben Potter There is (at least) one important step between the birth of western literature and the age of
Read more.
Practical panegyric poetry: an Augustan love-in
By Ben Potter It's a story with which we are all well-familiar… that of the first emperor of the civilization
Read more.
Voyage To The Moon
Considering the strange nature of this tale, we simply can't launch into this without a little background information. The sheer
Read more.
The Odyssey XI: The Book of the Dead
Book XI, The Book of the Dead, or the Nekyia, is one of the more self-contained chapters in The Odyssey.
Read more.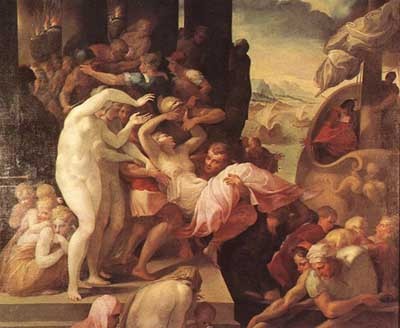 The Odyssey: Be Our Guest with Xenia
If your mother taught you say 'please' and 'thank you', to not sit down until offered a chair, to bend
Read more.
Helpful Notes on Medea
Brief Note on the Mythological Background to Euripides' Medea [The notes have been prepared by Ian Johnston of Malaspina University-College, Nanaimo,
Read more.