5 Top Ancient Greek Olympians
By Ben Potter In a our world where are mainstream sporting heroes are millionaires, prima donnas, sex-offenders, and drug-cheats, the
Read more.
The Dirty World of Ancient Graffiti
In a break from the norm I shall start this contribution not with a glib remark or unnecessary bit of
Read more.
Burn Ivory, Melt Wax… Just like the Ancient Artists
by Victoria Papale The 5th century BC Greece was a time of change. The region was becoming more unified with
Read more.
Pankration (Greek Martial Arts)
Pankration By Jakob Renner Ancient Greece is famously known for its rich culture, especially with regards to philosophy, art and
Read more.
Wine in Ancient Greece
While the ancient philosophers were attempting to unearth truth through intellectual discourse, they were often doing so with a cup
Read more.
The Evolution of the Man in the Marble
The artwork, and specifically the sculptures, of ancient Greece were some of the most profound, artistic statements of the human
Read more.
The Odyssey XI: The Book of the Dead
Book XI, The Book of the Dead, or the Nekyia, is one of the more self-contained chapters in The Odyssey.
Read more.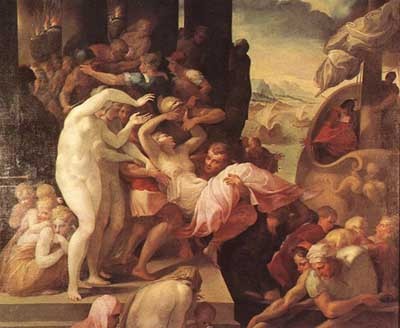 The Odyssey: Be Our Guest with Xenia
If your mother taught you say 'please' and 'thank you', to not sit down until offered a chair, to bend
Read more.
The Bacchae: the Morals of Murderous Women
If I invited you to a bacchanalia what would you expect? Wine? Dancing? Sex? Of course you would. How about
Read more.
Helpful Notes on Medea
Brief Note on the Mythological Background to Euripides' Medea [The notes have been prepared by Ian Johnston of Malaspina University-College, Nanaimo,
Read more.